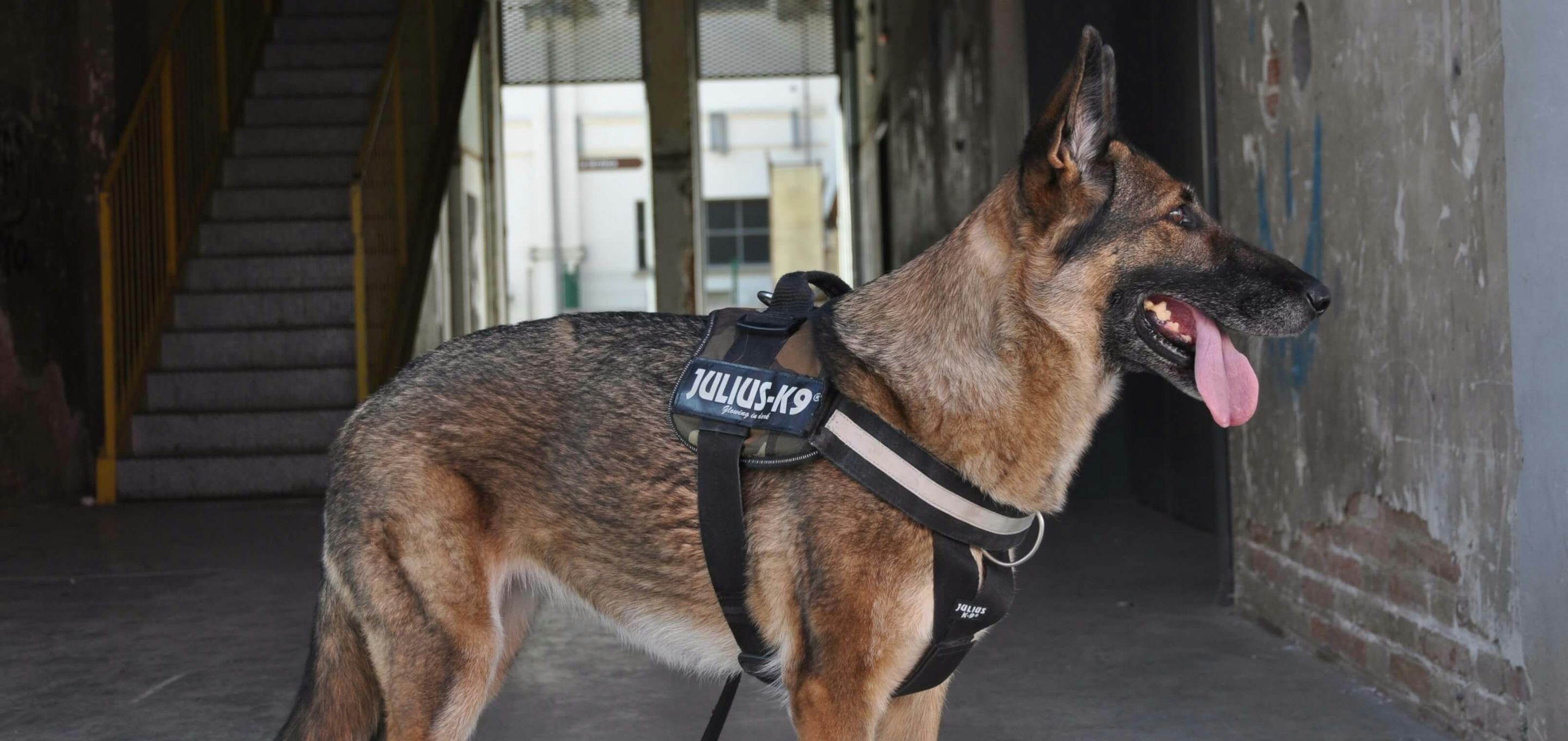 A well-trained security dog is an exceptional deterrent to intruders. Loyal, intelligent and reactive, they provide a higher level of detection skill, working as one with their handler and perfectly complementing a security team.
Our accredited, qualified K9 security handler teams are a visible deterrent at your premises, particularly suitable for protecting vehicle storage areas, open storage, car showrooms, main dealers, void property industrial estates, building sites, warehouses and more. 
The welfare of our four-legged team members is of paramount importance which is why our handlers are under the supervision of, and continually trained by, our in house National Association of Security Dog Users (NASDU) qualified trainer and assessor, complying with BS8517:1 and BS8517:2.  We are also associate members of NASDU.